Insurance Consumer Advocate Network, LLC
J. D. Howard • Founder • Executive Director
BIO • CV


---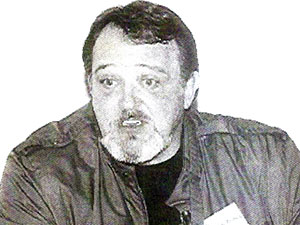 Training ...
J.D.Howard began his insurance career with Allstate Insurance Company in 1965. He completed Allstate Claims Training Programs in 1968. He completed his paralegal training in 1976.
Career Experience ...
J.D.Howard's career experience includes Claims Adjuster, Defense Litigation Supervisor, Author, Trainer, Guest Lecturer (including multiple Continuing Legal Education seminars), Expert Witness, Plaintiff Litigation Consultant, Talk Show Host, Executive Director of a National Collision Repair Association and Executive Director of "iCan".  
Former Clients ...
As a licensed independent claims adjuster (AZ # 0055079 • 1974 to 2002) J.D.Howard provided ongoing claim resolution and/or consultation services, on a fee-per-file basis, for such insurance, self-insured, government and private entities as ...
Adriatic • American Family • American States • AMICA • Ansvar • City of Phoenix • Canadian Indemnity • Colonial Penn • Employers Mutual [EMG] • Federated American • Fireman's Fund • Hartford • Kemper • Liberty Mutual • Metropolitan • St Paul • State of Ariz • State Farm • TransAmerica [TIG] • Travelers • USF & G • Western Casualty • Western States ... as well as numerous Plaintiff and/or Defense Attorneys
1987 ...
After campaigning against an insurance backed ballot proposition the previous year (defeated) , J.D.Howard expanded his professional practice to embrace Insurance Consumer Advocacy issues ... including  (but not limited to)  Auto Post-Repair Residual Diminished Value claims.
NOTE: In July 1968, as a staff Claims Adjuster for Allstate Insurance, J.D.Howard negotiated and settled his first Auto Post-Repair Residual Diminished Value claim with an Allstate Policyholder.
1994 ...
After being confined to a wheel chair due to post-polio syndrome, J.D.Howard founded the Insurance Consumer Advocate Network as an effort to empower insurance consumers in Arizona. That effort included a weekly one hour call-in talk show on radio station KUKQ.
In 1997, that effort was taken online and expanded to ... "Empowering Insurance Consumers Nationwide".
1999 - 2000 ...
J.D.Howard served concurrently as Executive Director of the Coalition for Collision Repair Excellence as well as Executive Director of "iCan". The CCRE was committed to challenging auto insurance industry efforts that encouraged/suborned inferior (and all too often dangerous) collision repairs.
Once the CCRE was stable and viable (still active today), J.D.Howard left the CCRE to devote full time to the Insurance Consumer Advocate Network ( "iCan" ).
Expert Witness ...
From 1974 to Present, J.D.Howard has been repeatedly accepted as an Expert Witness, in various Jurisdictions throughout the U.S., as an authority on the issue of vehicle Post-Repair Residual Inherent Diminished Value.
2002 - Present ...
The Howard Family moved from Arizona to Missouri, where "iCan" continues to promote Insurance Consumer Advocacy issues ... including the Policyholders' Bill of Rights.
On Air ...
Host of "the P&C Corner" featured on Talk Radio !
Professional Associations ...
• Past Member "Arizona Insurance Claimsmen's Association" … (1970 ~ 1975).
• Life Member "Royal Order of the Blue Goose International" … (Insurance Executive Fraternity).
• Associate Member "National Independent Auto Dealers' Association" … (NIADA / AIADA).
• Member "Association of Diminished Value Appraisers" ... (the ADVA).
Go to ... (or Go Back to) ... Diminished Value Options  page.